Private Tours and also some with a short hike

(bookable as day trips from Reykjavík also)
These offers are for couples, families or small groups (up to 11people). A traditional picnic, lunch or coffee in one of the restaurants on the way or as a final event in my garden can also be booked or a combination of one of my walks and a tour.
If you book a day trip from Reykjavík, I will organize the day for you and pick you up at the airport in Ísafjörður in the morning and drop you off again in the evening.
Many of my tours can also be booked outside of the summer season, but program changes are sometimes necessary.
Especially impressive are the northern lights here from September to November. From mid-October there is often snow.
On each tour, you will get information depending on your interests about history, geology, fauna and flora of the Westfjords and you can hear stories and legends.
If you are interested, please ask for the price.
Sea & Fishery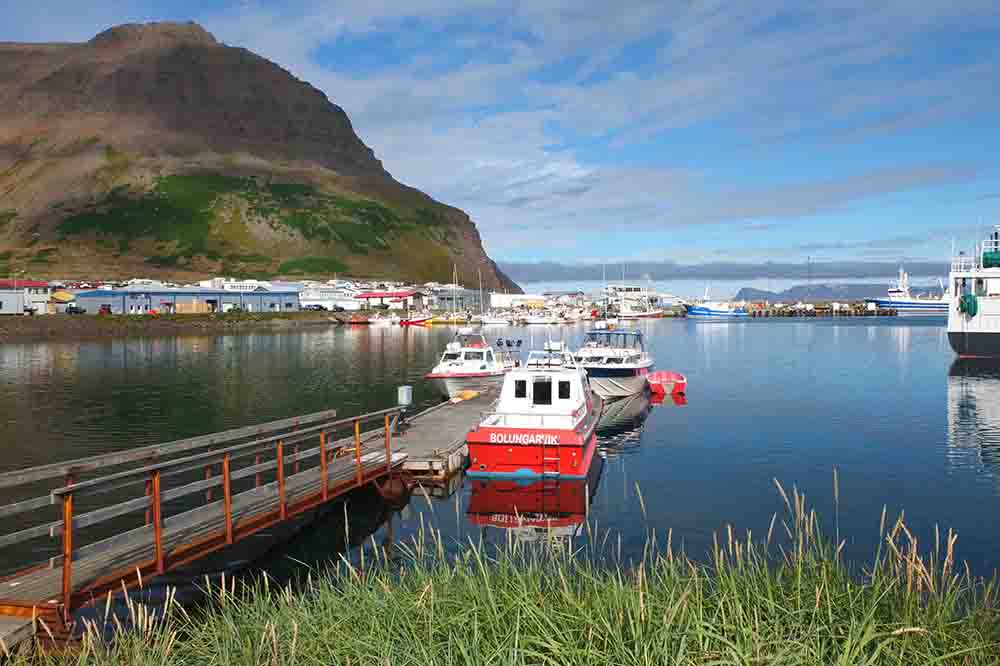 - 4 hours - year-round

Ísafjörður – Fisching place Ósvör - Bolungarvík – optionally with: Bolafjall or Tungudalur – Ísafjörður
impressive nature – open sea – Westfjord´s fishery history – long views - coffee in Helga´s garden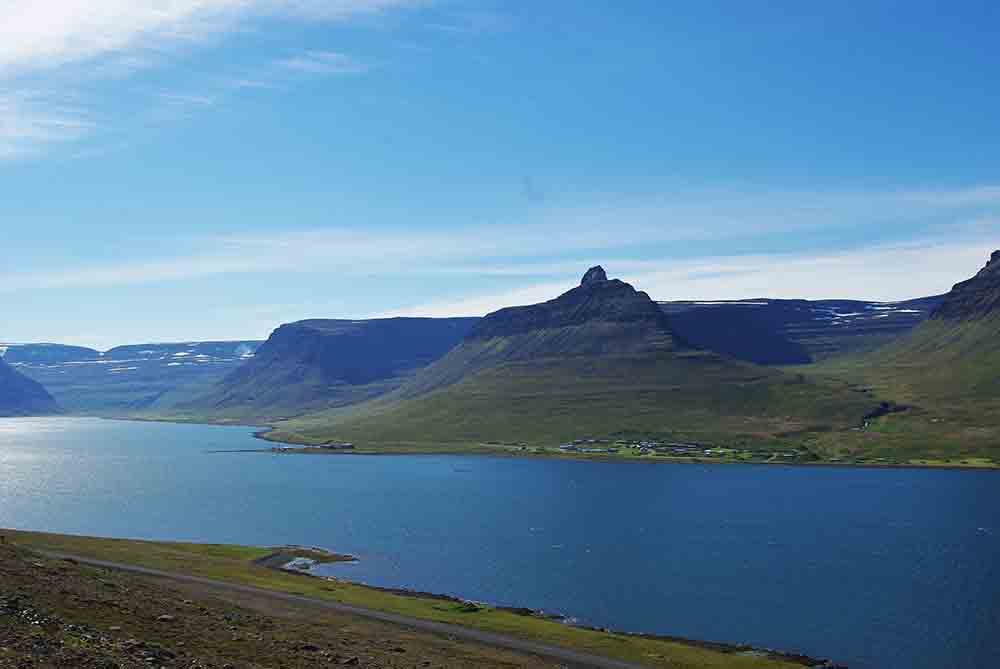 Ísafjarðardjúp - 4 hours

Ísafjörður - historic farm-museum Litlabæ - Súðavík - Ísafjörður
impressive fjord scenery in one of Íceland´s largest fjords - seals – arctic foxes - long views - historic farm house - Kaffee/Tee und Waffeln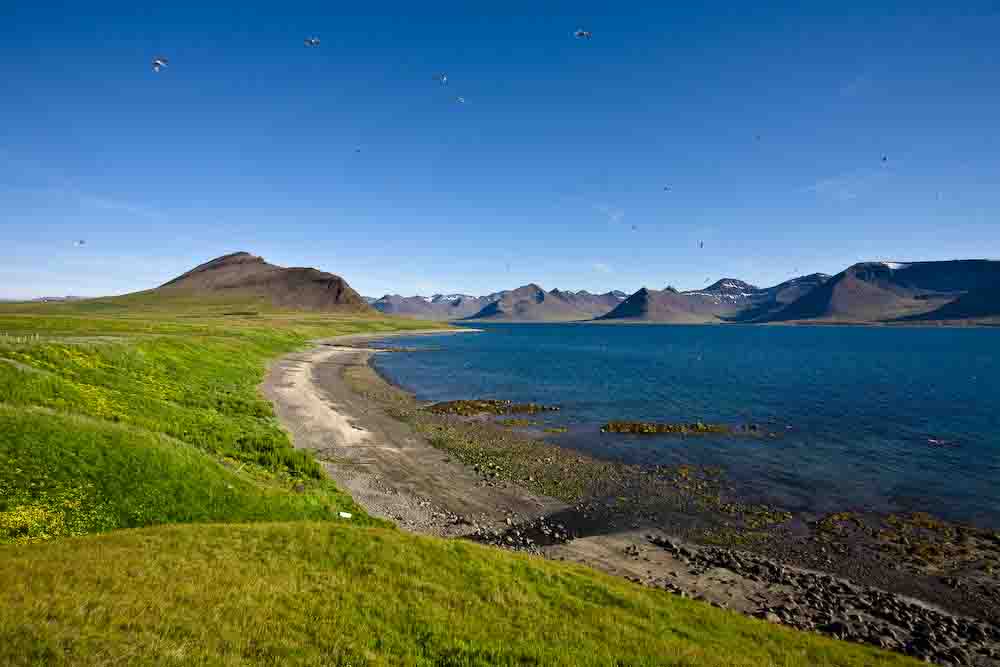 Landscapes and Gardens - 4 hours (5 hours include a hike)

Ísafjörður - Landscape garden "Skrúður" - Waterfall - Simson´s garden – Ísafjörður
fjord landscapes - pass roads - vegetation of Westfjords – Icelandic moss - special places - coffee in Helga´s perennial garden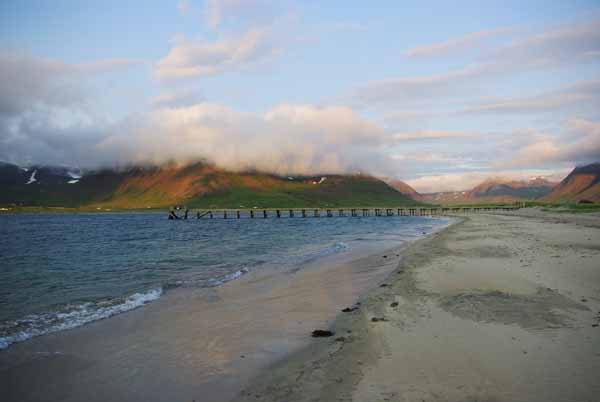 Birds and Foxes - 5 hours
Short Walk through Ísafjörður – Önundarfjord - Arctic-Fox Centre - Tungudalur – Helga´s garden in Ísafjörður
sandy beaches - eider ducks – arctic foxes - coffee in Helga´s garden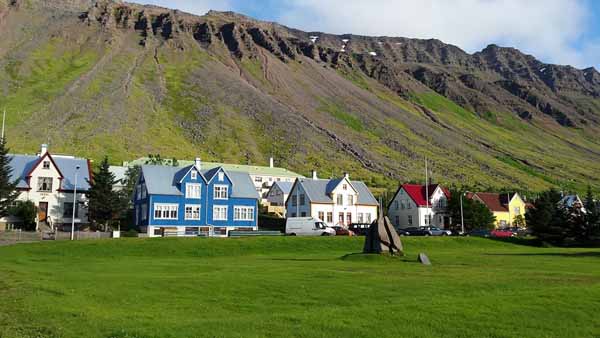 Taste and Enjoy - 5 hours
Short Walk through Ísafjörður - Flateyri - Breiðadal - Helga´s garden in Ísafjörður
Fjords - historic villages - traditional and modern food – joint preparation of a meal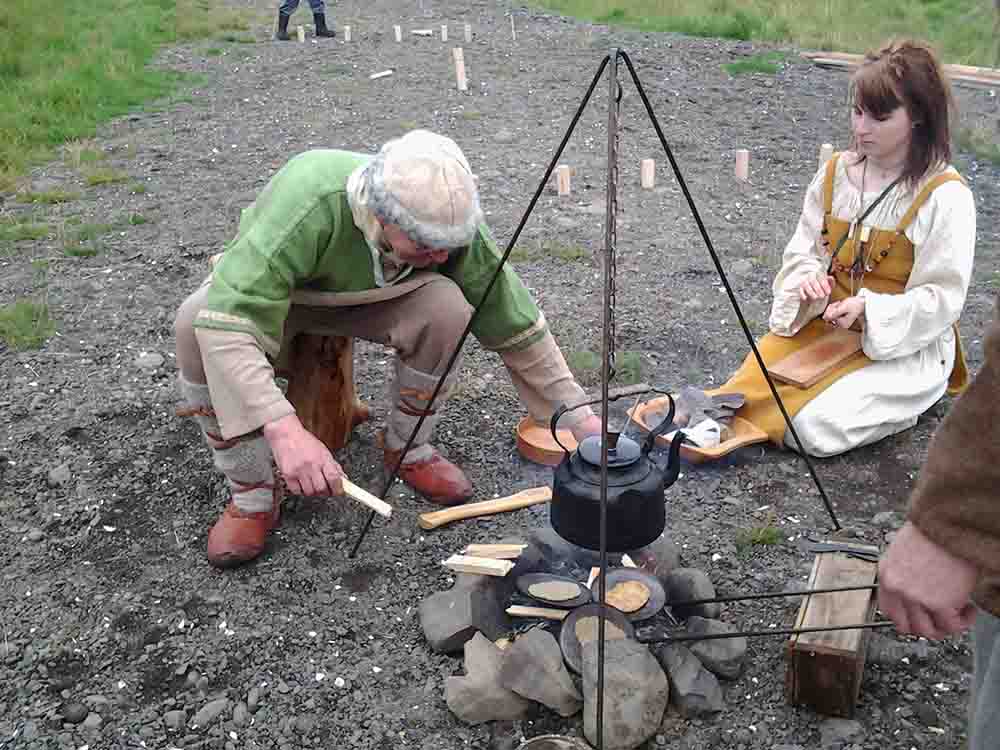 On the Tracks of the Vikings
- 4 1/2 hours
Ísafjörður - Þingeyri - Viking Experience-Exhibition – Open-air Viking-area - Ísafjörður
fjords and pass roads - beaches - viking games - coffee or tea and Belgian waffles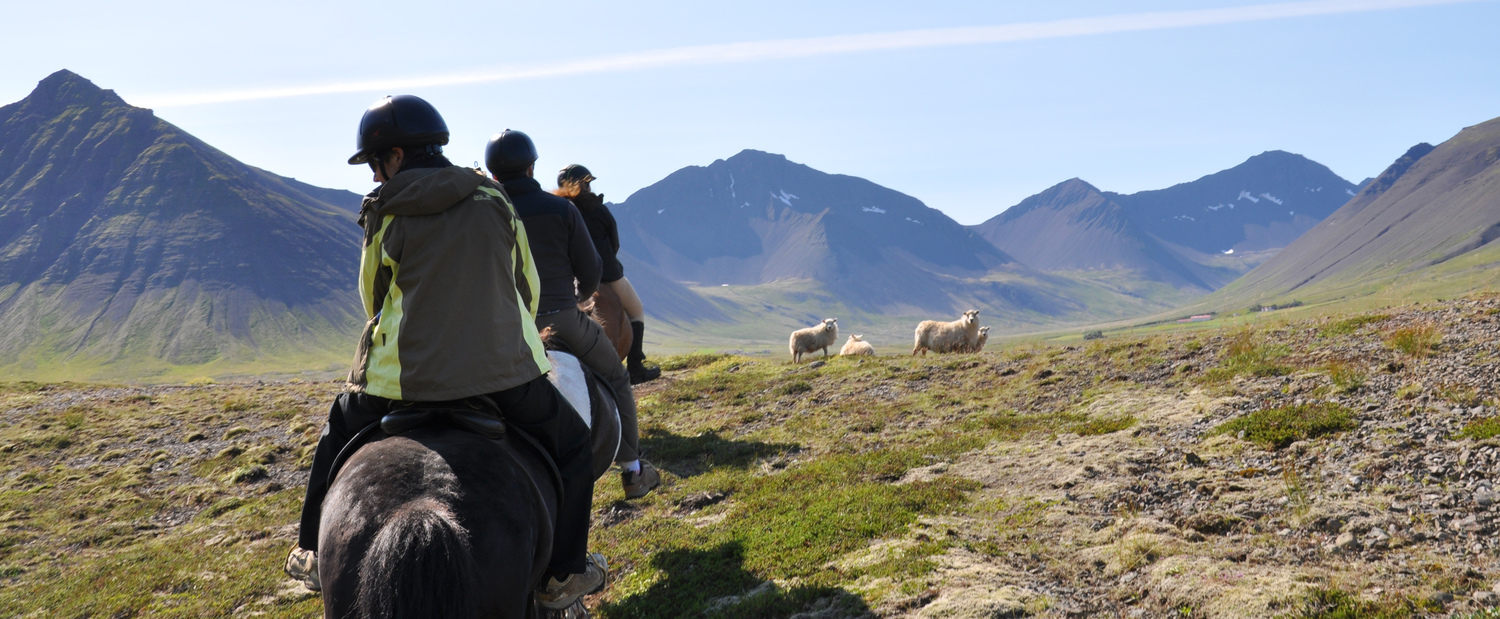 Horseback & Vikings
5 1/2 hours
Ísafjörður - Þingeyri - Viking Experience or Horseback – Sightseeing - Ísafjörður
fjords and pass roads - beaches - viking village – horseback – coffee/tea with Belgian waffles or soup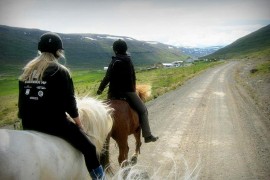 Riding experience in paradise
6 1/2 - 7 hours
Ísafjörður- Súðavík - Heydalur - Ísafjörður
impressive fjord scenery in one of Íceland´s largest fjords - seals – arctic foxes - long views - soup and hot pott in Heydalur


Private Tours combined with Walks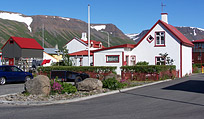 Experience the Village life
– 5 hours
Ísafjörður - Súgandafjord - Suðureyri – Staðardalur - Ísafjörður
fjords - geothermal-swimming pool – fishing in past and today- historical fishing point – walk in nature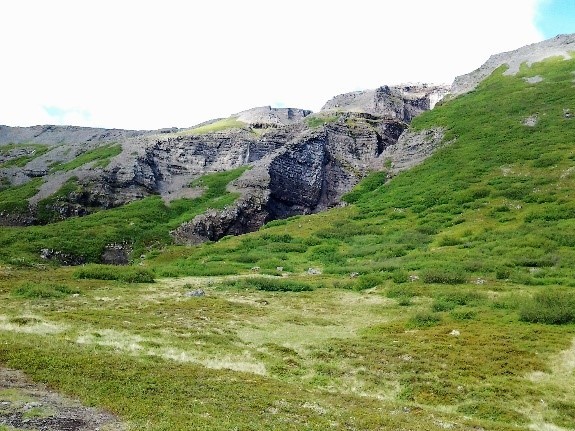 Our amazing Nature – 5 hours
Ísafjörður – Súðavík – Walk to Valagil – Súðavík – Vebjarnareyri – Ísafjörður
views - nature walk – foxes – waterfall - coffee in Helga´s garden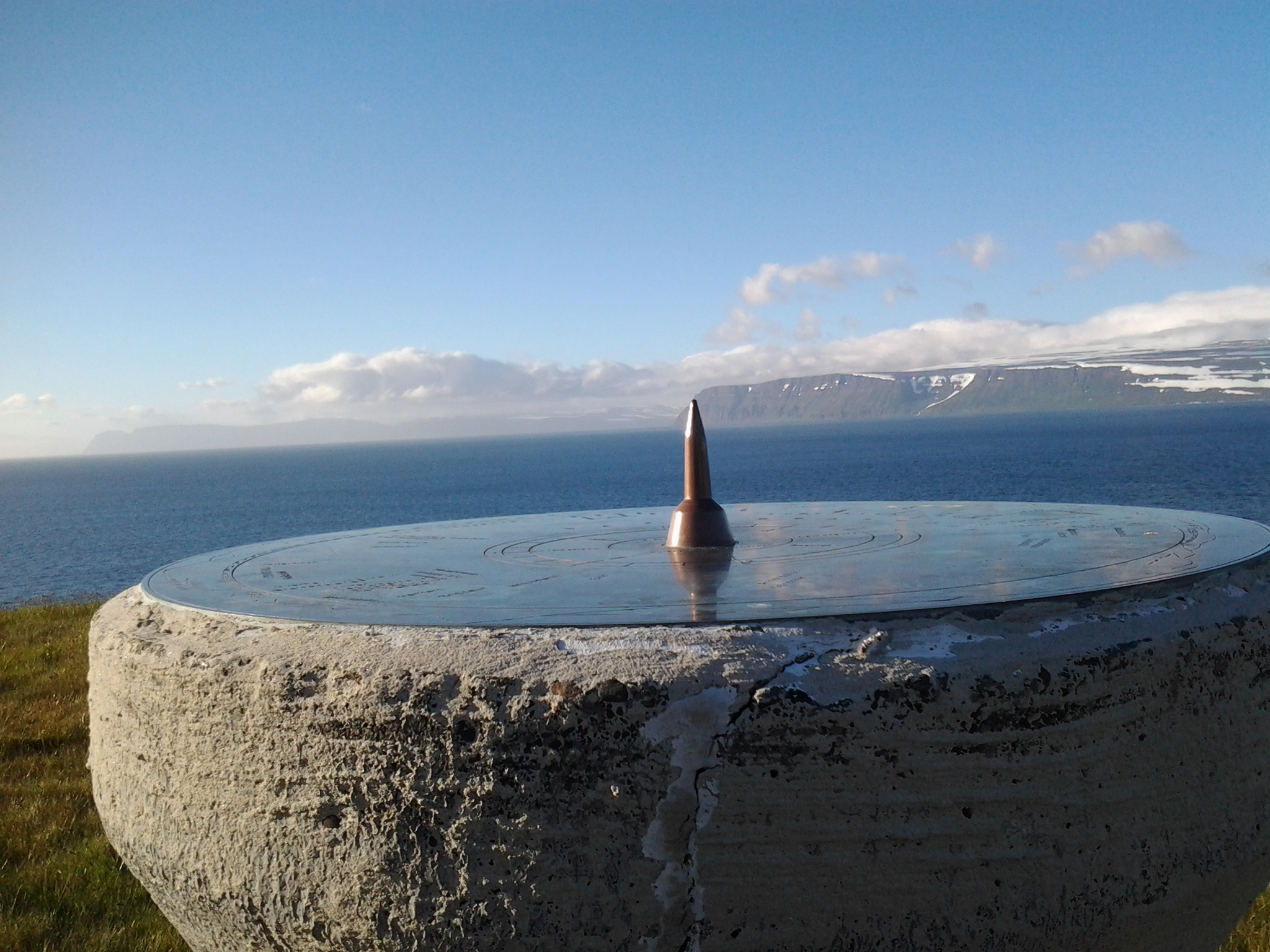 Experience the Wilderness
– 4 hours
Ísafjörður – Walk Arnarnes - Súðavík – Langeyri - Vebjarnareyri – Ísafjörður
views – short walk – rough nature – foxes – birds – coffee in Helga´s garden