Elves, Trolls and Stories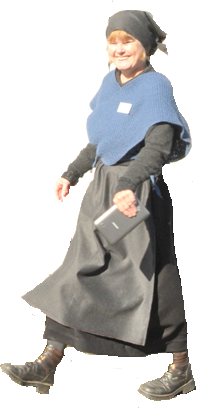 Easy Walk in Ísafjörður
Would you like to learn more about trolls, elves, ghosts and other other beings around us?
Are you attracted to the mystical and the spiritual?
Do you like listening to legends and stories? Would you like to understand the past times in which they developed?
The small town of Ísafjörður is unique in Iceland. Its unusually well-preserved city centre dates from the 19th century and still reflects its charming history, that remains alive in the legends and stories.
Our guide meets you at the Tourist Information, dressed as a woman from the 19th century, and takes you on a walk through the city. On the way she will show you interesting places, give you an insight into the history of Ísafjörður and tell tales and stories of ancient and modern times.
You will learn about the people and their living conditions, their beliefs and their culture, which is reflected in the legends. You might experience a slight shudder when told of ghosts and, as well, fascination with the mystical creatures you will hear about in the tales.
At the end of our walk you have the unique opportunity to visit our small church with it´s famous big wall picture. Only my company is allowed to open the church to its customers. It is a great feeling to look at 746 ceramic birds mounted on the wall behind the altar. Each bird is unique because made by the people living here.

The walk goes only through the place without gradients.
It is possible to extend the Ísafjörður Walk by one hour with this one at 10:00 and then the walks leads you on the mountain slopes while enjoying the wonderful view of the fjord and surrounding valleys.

Daily in summer at 10:00, 14:00 and 17:00
in winter at 14:00
Meeting point: Tourist Information Center
Elevation: up to 20 m (as extension into nature up to 80 m)

Duration: 2 hours
Group size: 2-10 people

Price for one: 8.500 ISK (children up to 12 free), for 8-10 people 7.650 ISK
(for only one 17.000 ISK)
To make a booking, please contact me. I will answer you quickly.