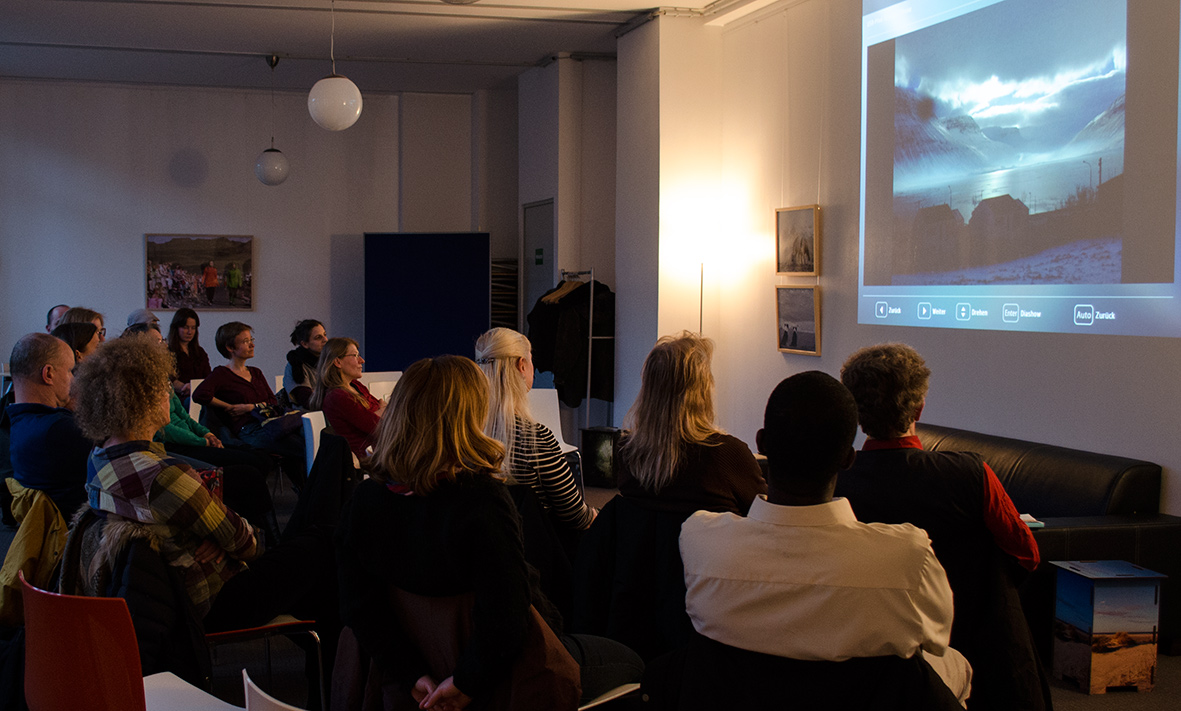 Presentations

During the last few years, I have held several talks and presentations on my favourite subject "the Westfjords". This isolated region of Iceland is very close to my heart, especially since I moved here. My talks and presentations are therefore influenced by my personal love for this area and I'm willing to answer and make time for any arising questions.
Talks on the Icelandic Westfjords
So far I held my talks in Hamburg and Berlin, supported by local friends, who help me organise everything. As the talks are free, I'm depending on the support on interested, kind hearted people regarding the organisation of a room, Beamer and accommodation. If you are interested in having me presenting a talk in your town, please feel free to contact me and if available, I would be delighted to visit.
Duration: 2 hours (1 hour talk, 1 hour for questions)
Required: Room, Beamer, Guests
Inclusive: Talk and a taster of traditional food
Price: Free, if all required material is available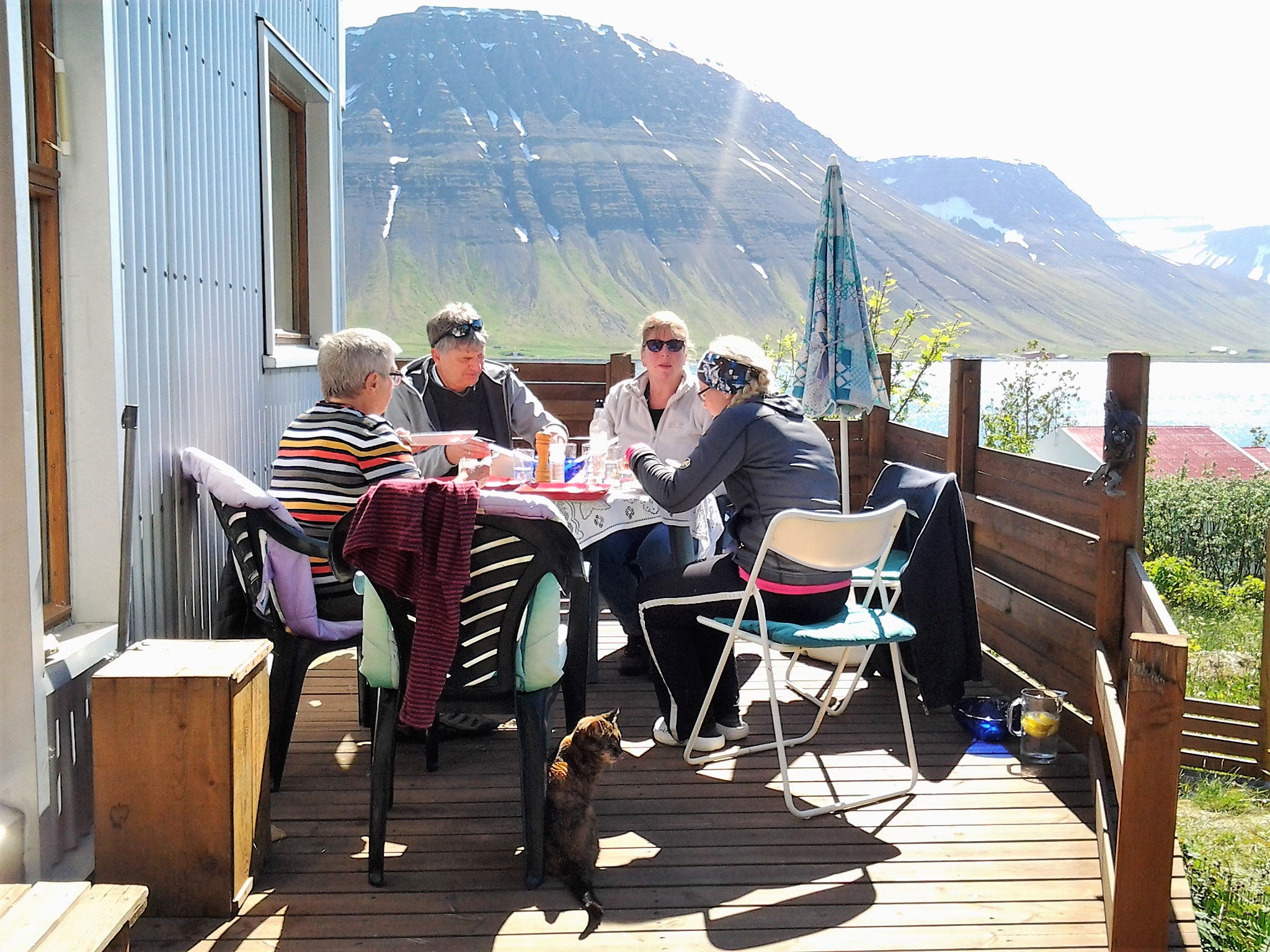 Time with Helga
Would you like to visit my Icelandic home?
Are you interested in the Icelandic Westfjords?
Would you like answers on questions about Iceland?
Helga is inviting you for a visit during the day or a cozy evening in her own home. During this event you will get a talk on the Icelandic Westfjords and answers to all your questions.
Depend your interests you will be introduced to Icelandic Folk music (have the chance to join in the singing), knitting or felting with Icelandic wool or hear about history, geology, vegetation, villages and nature.
Time: daily at 5 or 8 pm (advance booking required)
Duration: 1,5 hours
Place: Helga's home is located 3km from the tourist information office (20-30 min walk)
Included: Talk, Coffee/tea und Icelandic nibbles, song tests
Price: 12.000 per Person (min 2 People), Children under 12 years of age free
Price for groups over 12 people after special request
You can book furthermore:
Singing Icelandic folk songs accompanied by a guitar

Local young musicians singing for you

Taster plate of local specialities such as shark, brandy and sweets (also available as single portions)