Private Tours and also some with a short hike - or Bike-Tours

(bookable as day trips from Reykjavík also)
These tours are suggestions. Of course, you can also book me for a 3, 4 or 5 hours sightseeing tour without refreshments and entrances. If you are interested, please ask for the price.

These are offers for couples, families or small groups (up to 11people). A traditional picnic, lunch or coffee in one of the restaurants on the way or as a final event in my garden can also be booked or a combination of one of my walks and a tour.
If you book a day trip from Reykjavík, I will organize the day for you and pick you up at the airport in Ísafjörður in the morning and drop you off again in the evening.
Many of my tours can also be booked outside of the summer season, but program changes are sometimes necessary.
Especially impressive are the northern lights here from September to November. From mid-October there is often snow.
On each tour, you will get information depending on your interests about history, geology, fauna and flora of the Westfjords and you can hear stories and legends.
Sightseeing Tours only with Visits: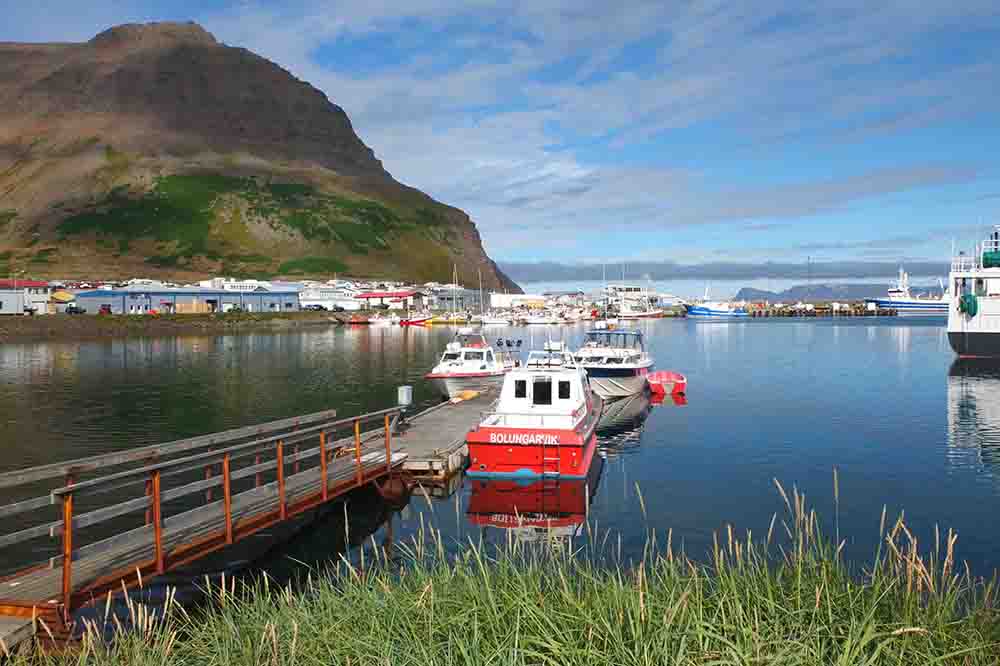 Sea & Fishery
- 4 hours - year-round

Ísafjörður – Fishing place Ósvör - Bolungarvík – optionally with: Bolafjall or Tungudalur – Ísafjörður
impressive nature – open sea – Westfjord´s fishery history – long views - coffee in Helga´s garden
Fjords & Villages -

2,5 hours (3,5 hours with a walk on the old road)
Ísafjörður – Fishing place Ósvör - Bolungarvík – Flateyri - Ísafjörður
fishery village - opin sea - views - fjords - old trade place - coffee and traditional skyrterta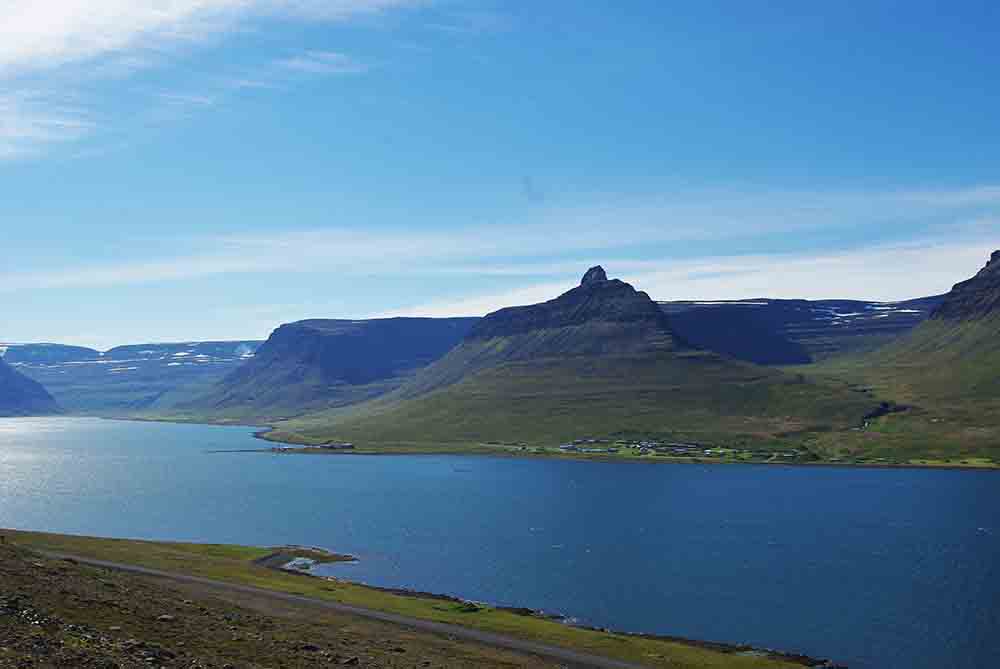 Ísafjarðardjúp - 4 hours

Ísafjörður - historic farm-museum Litlabæ - Súðavík - Ísafjörður
impressive fjord scenery in one of Íceland´s largest fjords - seals – arctic foxes - long views - historic farm house - coffee/tea and waffles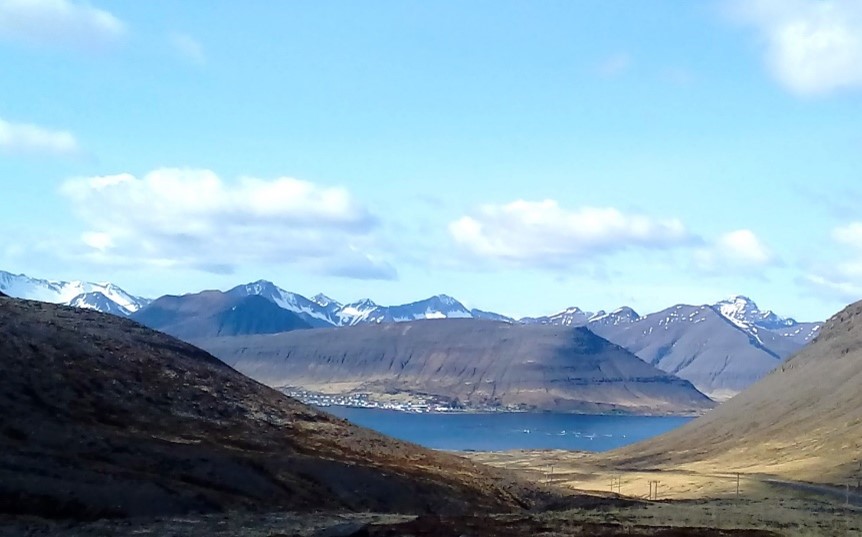 Vikings, Handycraft and Nature - 4 hours (with a walk 5 hours)
Ísafjörður - Þingeyri - tour (5 hours with beach walk) - Simbahöllin - Ísafjörður
Fjords - Pass road - Gísla Saga – historic parlament´s place - craft shop, old blacksmith shop etc. - coffee and Belgian waffles
Tours with short walks:
My walks are to be described as comfortable, mostly on trails and on even terrain.
Tours with horse back
Bike-Tours