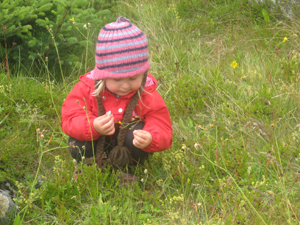 Autumn Colours
Your personal Walk into Nature
Do you enjoy being in nature?
Are you interested in Icelandic flora?
Do you love to collect mushrooms and berries?
Would you like to learn about the use of plants in the past and present?
Your walk goes up to the mountain slopes above Ísafjörður.

At the slopes, surrounded by nature, you get an insight into Icelandic vegetation and see plants in their natural habitat. Our guide will show you the plants, named them, and tell you interesting facts about the wild flora and their use in the past and present. You will also learn in an easy way, something about the geologic formation of the Westfjords, while you experience the wonderful view of the fjord and surrounding valleys.
You will be fascinated by the Icelandic nature and enjoy the special atmosphere - where even the stones smell!
At the end of the hike it will be possible to visit the tourist guide´s garden and get a coffee there.

Daily 1. sept. – 15. Oct. : begin aftur your wishes
Meeting point: you can choose p. e. protestant church, tourist information or your accomodation
Elevation: up to 80 m
Duration: 2,5-3 hours
Group size: 1-10 people

Price for one: 16.500 ISK (children up to 14 free). If only ONE want to go 25.000 ISK

To make a booking, please contact me. I will answer you quickly.
Wild Herb Teas
Buy a Wild Herb Tea after your walk
an Abstergent Tea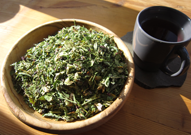 or a Strengthening Tea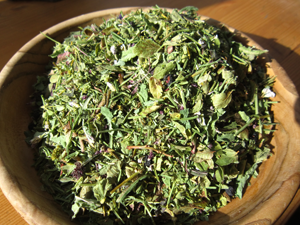 20g 600 ISK