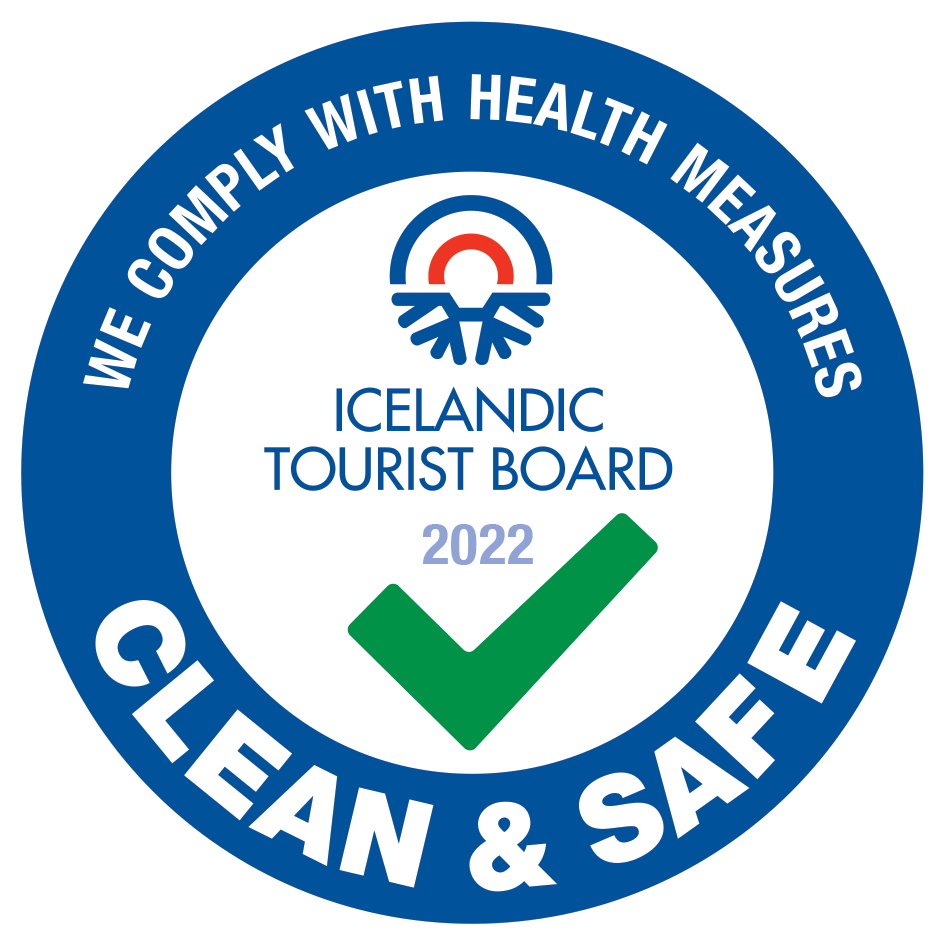 Pledge to our customers
We follow the authorities' recommendations and comply with current rules on infection prevention.
We place great emphasis on cleaning and infection prevention and follow the guidelines of the Directorate of Health.
We clean all contact surfaces regularly and perform all our cleaning with utmost care.
We regularly inform and train our staf about increased emphasis on cleaning and infection prevention.
We inform our customers about our emphasis on cleaning and infection prevention.
We place great emphasis on personal hygiene; hand washing, use of hand sanitizers, masks, and gloves.
We pay close attention to physical distancing.
We use contactless solutions, if possible.
We encourage our customers to pay close attention to personal hygiene and infection prevention.
Clean & Safe Iceland is approved by WTTC
We guarantee that all our employees are fully vaccinated against Covid or have already contracted Covid. In order for our guests to be able to take part in walks and tours, they must present appropriate certificates before the event starts.
Helga Hausner, owner of Ísafjörður Guide
We hope that your experience with us will be enjoyable. Please let us know if you think we can do better.