Guided Sightseeing Tours and Day Tours in Westfjords of Iceland

in small groups - perfectly for individual shore excursions
in cooperation with my friend companies.
Their guides are experienced and security conscious.

We have a lot to offer: Fresh air - clean water - untouched nature - loneliness - unusual landscapes - silence - vastness - bizarre rock formations - long beaches - elves - trolls - sagas - brightness of the Nordic nights - fascinating prospects and special people, living in this harsh land.
Our area is very beautiful and has a lot of things to experience. In addition, you can book a personal tour and add lunch, lunchpackage or coffee inside. Also, the trip can be longer or shorter and we can stop at local handycraftshops. You can visit a lot of very beautiful historic villages around like Suðureyri, Flateyri, Þingeyri, Bolungarvík and Súðavík. Look at the map on the right side.

1-2 hours: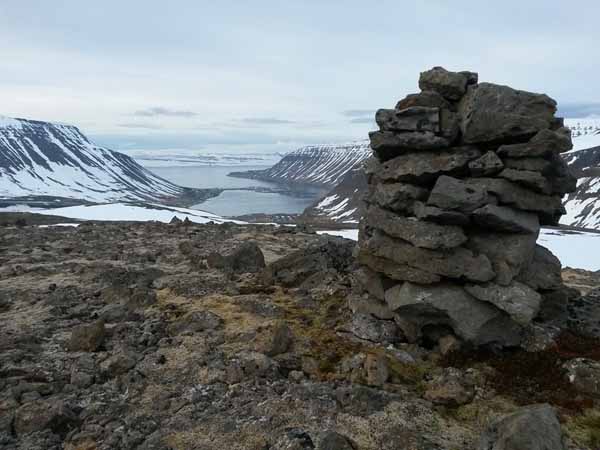 Experience a tour in a SuperJeep exploring
the mountains near Ísafjörður.

1 ½ to 2 hours depending on weather and snow conditions. Please ch
eck for availability before booking the tour.
More
We will start by driving up to the cape Arnarnes, the outermost point in Skutulsfjörður. On a clear day it is possible to see most of Ísafjarðardjup from Arnarnes, and even Drangajökull glacier, the only glacier in the Westfjords. We will then make our way up the old Breiðadalsheiði Heath road to get to a good vantage-point for a spectacular view over the town of saf and vicinity.
Season: All year upon request. (Depending on weather and snow conditions)
3-4 hours:
Experience Ísafjarðardjúp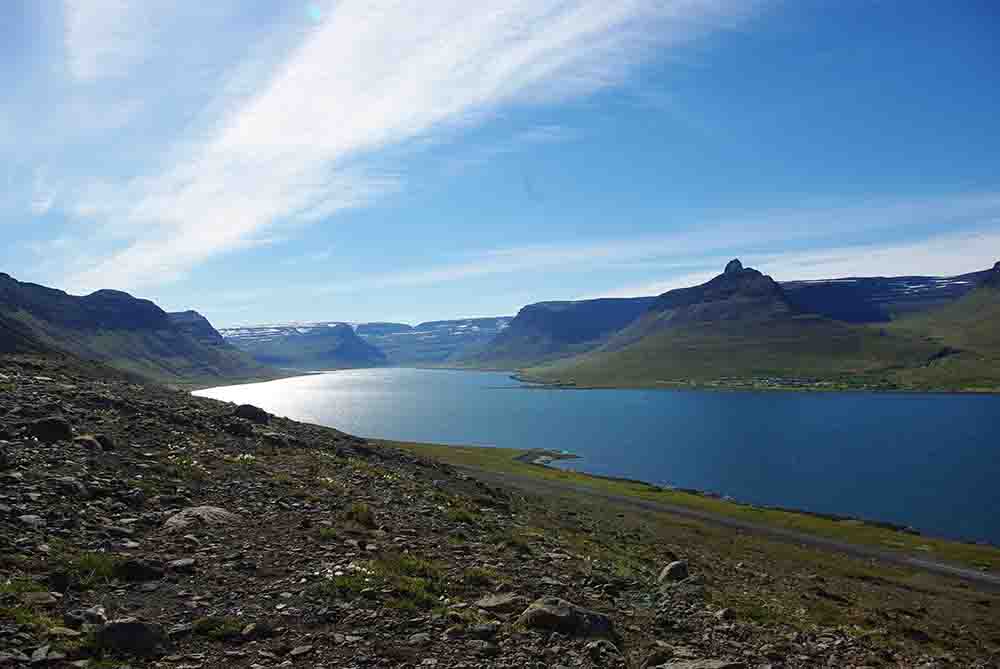 Ísafjörður - Mountainview - Litlibær - Ísafjörður
VIP tour on a new 19 seat bus with leather seats, USB charging ports by every seat and free WIFI
We will start by getting an amazing view over the Ísafjarðardjúp, the largest fjord in Iceland, and get a view over the fantastic fjords. From there we will drive to see the seals in their natural habitat right by the turf house Litlibær. It is an authentic turf house there two families up to last Century lived.

More
In Litlibær we get to taste the traditional Icelandic flatbread with fresh churned butter and enjoy coffee and a waffle with homemade jam, before we heading back.
Highlights: Seal watching - Kambsnes viewing point - Litlibær – landscape of the Ísafjarðardjup
Included: Coffee and a waffle, Fresh churned butter and Icelandic flatbread, guide
5-6 hours: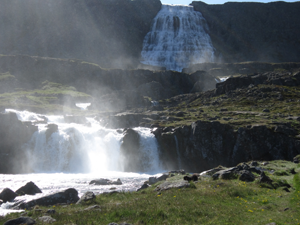 Ísafjörður - Þingeyri - Waterfall Dynjandi - Ísafjörður

The biggest waterfull of Westfjords is Dynjandi who falls in fascinating cascades over 100 meters down to the sea. The native nature around is very beautiful. Before we will drive back over Hrafnseyrarheidi to the Árnarfjörður we can stop in Hrafnseyri for a visit in the heritage museum or for a coffee break. In the historic fishering village Þingeyri you have the option to visit the old town and the church or Gamla Smiðjan (The Old Blacksmith´s Workshop) from the 19. Century. There is also the option to visit a handycraftshop and take a coffee break in a historical restaurant.
Ísafjörður - Back Country Road (Kjarans Road) - Þingeyri - Ísafjörður

A mountain and sea panorama like nowhere else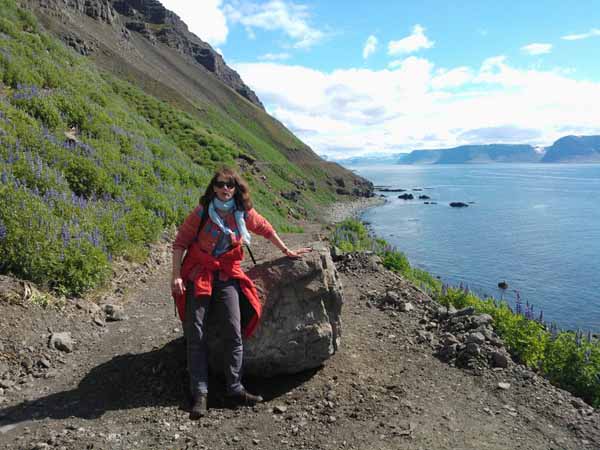 This tour will leave you speechless, delivering more thrills than a theme park.
On this tour we'll go from Ísafjörður to Dýrafjörður and then continue our journey onto the jaw dropping rock face road made with a small 70 horsepower Bulldozer called "the teaspoon" driven by the legendary Elis Kjaran and his son Ragnar. Along this winding road we'll see abandoned farms and a spectacularly scenic mountain range often referred to as the Westfjord Alps. We will then drive the steep and narrow Hrafnseyrarheidi heath road from Arnarfjordur back to Dyrafjordur and onward to Ísafjörður again. In Þingeyri you have the option to take a coffee break in a historical restaurant.

Please note: The road is only open between July through September.
To make a booking, please contact me. I will answer you quickly.