Heavy Weather
Fri, 15.March 2013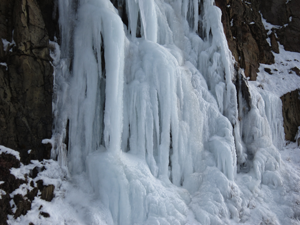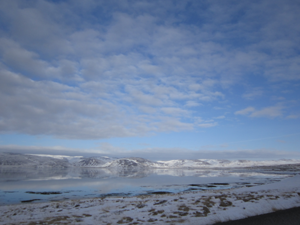 In the last week there has been some very bad weather on the West Fjords. You couldn´t go nowhere. For me it is normal but for you, the tourist it can be a really adventure, because most of you have never experienced such weather before. The wind blows the snow in your face. You need all your energy to go forward, sometimes you go backward. Everybody need's to think about wind- and waterproof outdoor clothes before going outside, because the temperature feels much colder in the wind. Snow drifts quickly arise around my house. Indeed it's not that fun to dig me out of my house every snowy day, but it's a good fitness exercise.
The ice and snow pictures I took after windstorm last weekend in Ísafjörður Djúp.
<- Back
0 Responses to Heavy Weather
Your comment has been submitted and is awaiting approval.
Comment submission has been disabled.
Leave a Reply
Cancel reply
Name:
Email:
Website:
Comment:
Post Comment