Karfreitag im rbb
Tue, 15.April 2014
Im Rahmen der ganztägigen Rundfunksendung zum Thema "Auf der Seite des Bösen" wird Nancy Fischer vom Radio eins rbb bei mir anrufen, um anhand von Island den Tag mit einer positiven Nachricht abzuschließen. Nancy möchte, dass ich über meine Wahrnehmung über "Böses auf Island" erzähle. Von meinen persönlichen Erfahrungen zu erzählen wird eher einfach sein aber ich werde mir zur Unterstützung noch zusätzlich nach Hintergrundinformationen in den Verbrechens-Statistiken suchen. Das Gespräch findet ca. um 18:30 statt.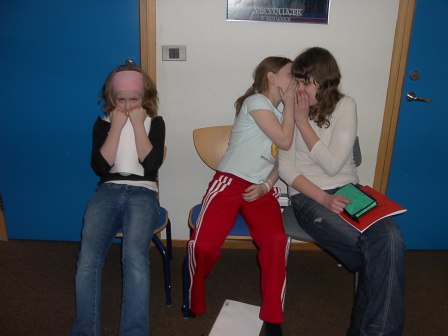 Bild: aus einem Theaterstück in einer isländischen Schule über Mobbing in der Schule.
<- Back
0 Responses to Karfreitag im rbb
Your comment has been submitted and is awaiting approval.
Comment submission has been disabled.
Leave a Reply
Cancel reply
Name:
Email:
Website:
Comment:
Post Comment