Aprilwetter
Tue, 15.April 2014
Ich hatte eine halbe Stunde nicht aus dem Fenster gesehen, drehte mich um und konnte kaum noch etwas erkennen, so dicht fielen die Schneeflocken.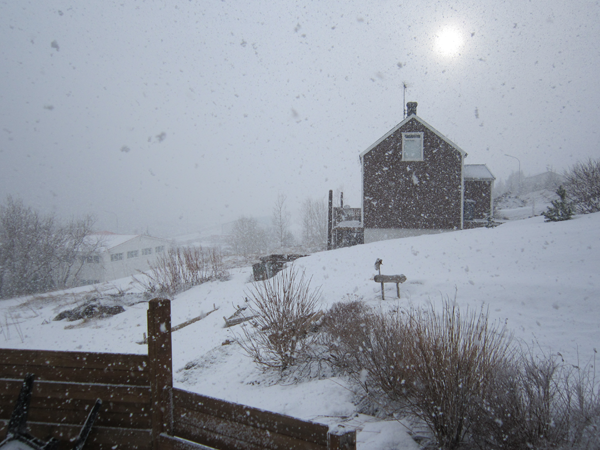 Den ganzen Tag war schon typisches Aprilwetter gewesen. Angefangen hat es heute Morgen mit Sturm und Frost, dann wechselten innerhalb von Minuten Sonnenschein und kräftige Regenschauer, Weltuntergangsstimmung und Schneegestöber.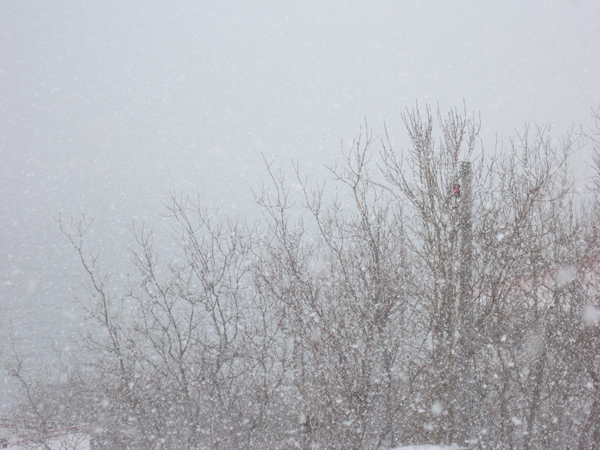 Aber das eben, war schon was besonderes, es fiel innerhalb nur weniger Minuten 5 cm Schnee.
In den paar Minuten, die ich gebraucht habe, um die Fotos in den Computer zu laden, mit Photshop Webseitenfertig zu machen und diesen Text zu schreiben hat der Schneefall aufgehört, die Sonne geschienen und sich der Himmel wieder zugezogen und gerade guckt kurz mal wieder die Sonne durch.
Ach, ich liebe das isländische Wetter!
<- Back
0 Responses to Aprilwetter
Your comment has been submitted and is awaiting approval.
Comment submission has been disabled.
Leave a Reply
Cancel reply
Name:
Email:
Website:
Comment:
Post Comment