April Weather
Tue, 15.April 2014
I had not seen for half an hour out of the window, turned around and could barely see anything, so close were the snowflakes.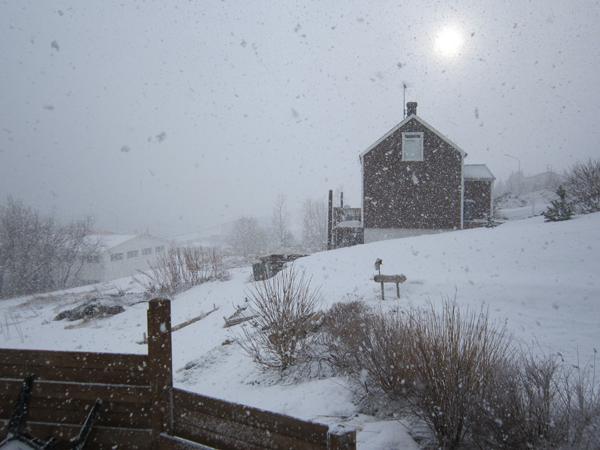 The whole day it had already been typical April weather. It started this morning with storm and frost, then changed within minutes of sunshine and heavy rain showers, gloom and doom and snow. But that just was something special, it was just a few minutes and now are 5 cm of snow. In the few minutes minutes that I needed to load the photos into the computer to make them ready with Photoshop for the website and to write this text the snowfall has stopped, shone the sun and suffered the sky again and just looks short again by the sun.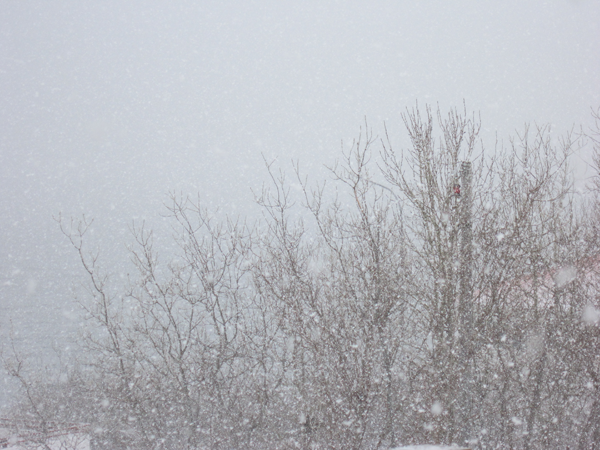 Oh, I love the Icelandic weather!
<- Back
0 Responses to April Weather
Your comment has been submitted and is awaiting approval.
Comment submission has been disabled.
Leave a Reply
Cancel reply
Name:
Email:
Website:
Comment:
Post Comment