Drippy WATER
Tue, 28.June 2016
I am sorry, but it is only in German: http://forumandersreisen.de/wasserblog/reiseetappen/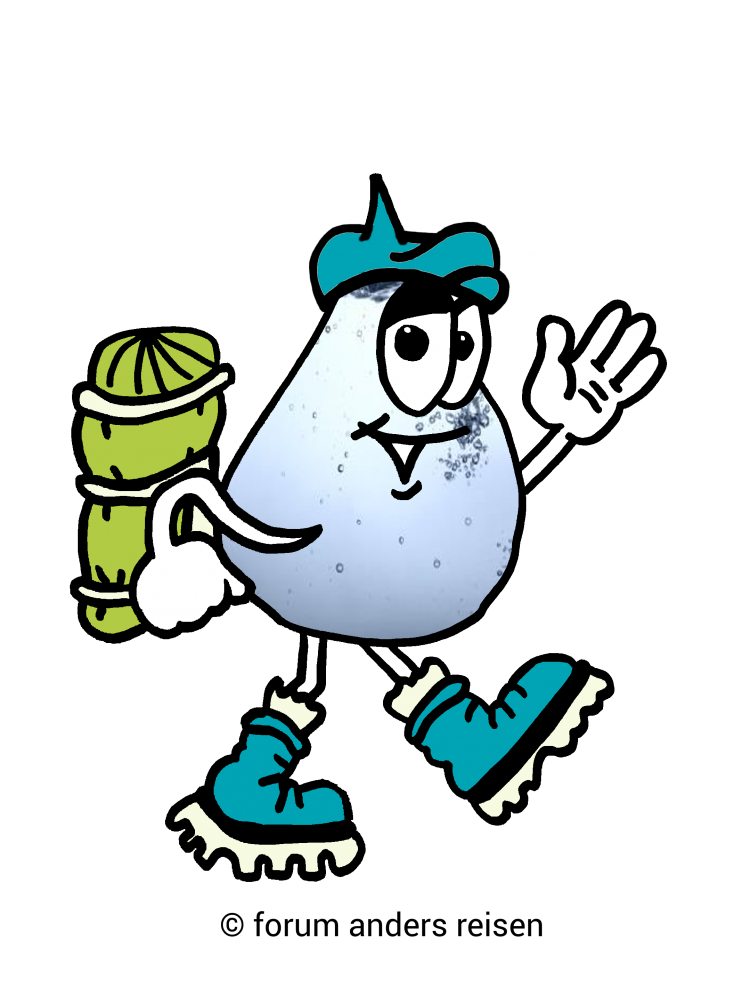 DRIPPY WATER ist ein Reisender, ein Vielreisender sogar, der sich auf der Welt entlang der Wasserströme bewegt – auf Flüssen von der Quelle bis ins Delta, auf dem Meer oder durch den Wasserhahn. Er macht sich auf den Weg rund um die Welt, um die Wasser-Projekte der Mitglieder zu besuchen. Begleitet ihn auf seiner Reise in die Welt des Wassers.
Im Zwei-Wochen-Rhythmus erscheinen zu jedem der eingereichten Projekte
eine Reisegeschichte von Drippy Water, der das Projekt des Veranstalters besucht und beschreibt

Ein Kurzfilm aus den Bildern des Veranstalters

Ein Interview mit dem Veranstalter
Zusätzlich werden wir weitere Texte und Berichte rund ums Wasser veröffentlichen, z.B. Interviews mit ExpertenInnen, Wasser-Helden wie z.B. Mojib Latif, Pressesprecher Hamburg Wasser, Gründer Viva con Agua und und und… Wir sind für Ideen und Partner offen!

<- Back
0 Responses to Drippy WATER
Your comment has been submitted and is awaiting approval.
Comment submission has been disabled.
Leave a Reply
Cancel reply
Name:
Email:
Website:
Comment:
Post Comment